It saddened me to learn that Saturnino had passed on. He was someone special I met on a Machu Picchu volunteer trip.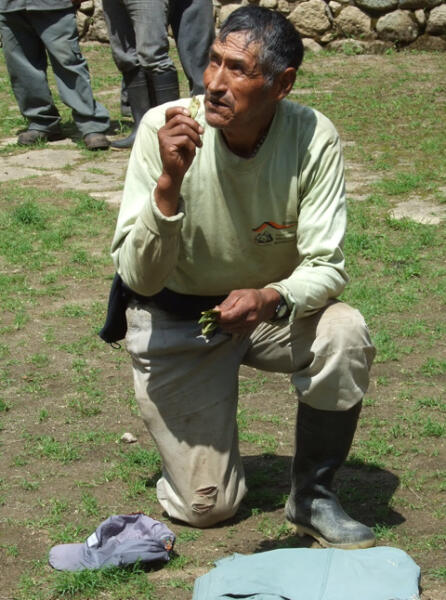 Saturnino…just his name was mystical. Named perhaps for the 6th planet from the sun or the Roman god of agriculture. We were clearly working on what he considered to be his plot of land to oversee along the Inca Trail. I came to feel it was his legacy to protect it as an inheritance from the Inca.
We volunteers with ConservationVIP were at Chachabamba, a way station along the Inca Trail perhaps dedicated to water. At Chachabamba, subjects of the Inca raised potatoes and other crops to have at the ready when "The" Inca came to rest on his way to the citadel of Machu Picchu. Even as I just met him, I knew that Saturnino was the guardian of this special place. At first, he seemed somewhat in the background, but he would go on to pronounce prayers and make offerings, something no one else seemed inclined to do…To me this felt like the realm of Saturnino.
In fact, I met Saturnino on two separate occasions. The first time, I didn't see it clearly enough. I recall his praying, but it was on my second visit to Chachabamba as a volunteer, that I came to feel that this was his way to honor his Inca legacy, and we who were there to help preserve it.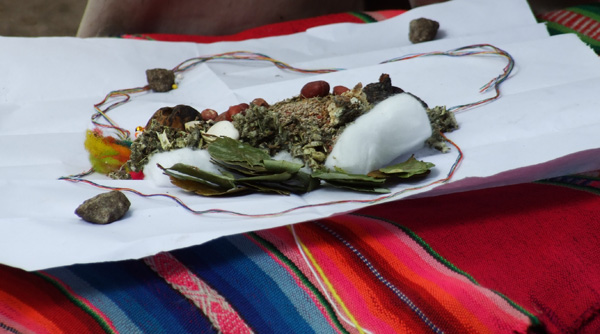 We didn't start our work restoring the fountains and rock walls of Chachabamba until Saturnino called upon the "Apus", the spirits of the mountains, to bless our work. What a great way it was to honor our volunteer work here in the Machu Picchu Sanctuary. Then on another visit, we circled around him while he dug into his bag of relics, wrapped them in coca leaf, and blew into them spreading his prayers to the four corners. He was calling upon the spirits of the mountains again…as the Inca himself must have done so many hundreds of years ago.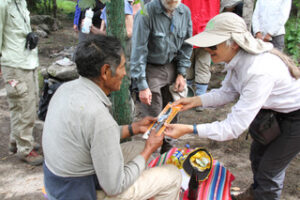 Our intrepid CEO, Chris Braunlich, picked up on Saturnino's vibe, too. "One thing I remember about him", says Chris, "- – in addition to his deep belief in and dedication to Pachamama – – – was his reaction when I gave him a gift of Fiskars hand clippers. He looked at it, turned it over and over, then very hesitantly clipped off a small branch on a tree. The amazed smile on his face was wonderful."
I have heard ConservationVIP Director John Hollinrake tell of his experience with Saturnino on one special visit. "On that trip, the group was so moved that they were in tears," said John. "We learned from him about how the Quechua people respect the environment, and Mother Earth, and we were appreciative of the gesture that he did for us."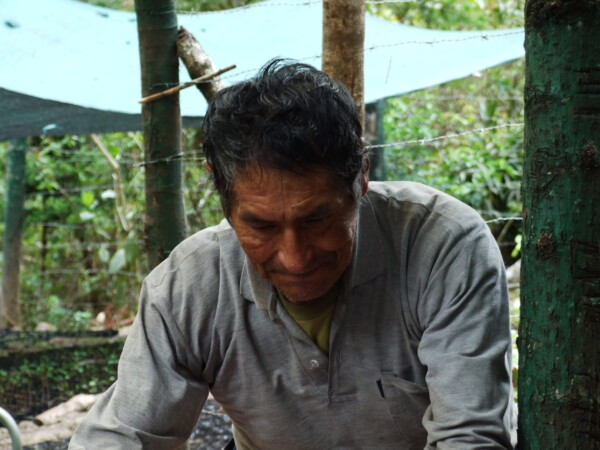 Of late, some ConservationVIP volunteers have been working right inside the Sacred City of Machu Picchu. I hope that working there is as special to you, and others who will come, as was working alongside Saturnino of Chachabamba for me.
His body may be gone now, but I think he'd like us to believe that his spirit still remains.