We support special projects in some of the world's greatest landscapes and cultural sites.
---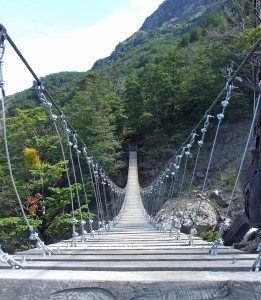 As ecotourism increases, Torres del Paine National Park's natural resources have become severely strained. Every year after the snow melts, Park rangers had to re-establish hiking trails through the deep gorges ("quebradas") on 'the Circuit' — the major trail in the park. A bridge over the first gorge, which is near the foot of Grey Glacier, was high on the Park's list of urgent needs. […more]
---
In 2014, CONAF determined that construction of a bridge to cross the Second Quebrada was a top priority for the Park. ConservationVIP set about raising money for the materials while Richard concentrated on design details, purchasing materials, and assembling the right team of people for the special challenges presented by the site. Yosemite National Park, which is a sister park to Torres del Paine, agreed to send two employees with excellent cable, rope, and rock skills to assist with the critical first two weeks of construction. CONAF purchased a rock drill and focused on logistical support. […more ]
---
Third Quebrada Bridge, Torres del Paine National Park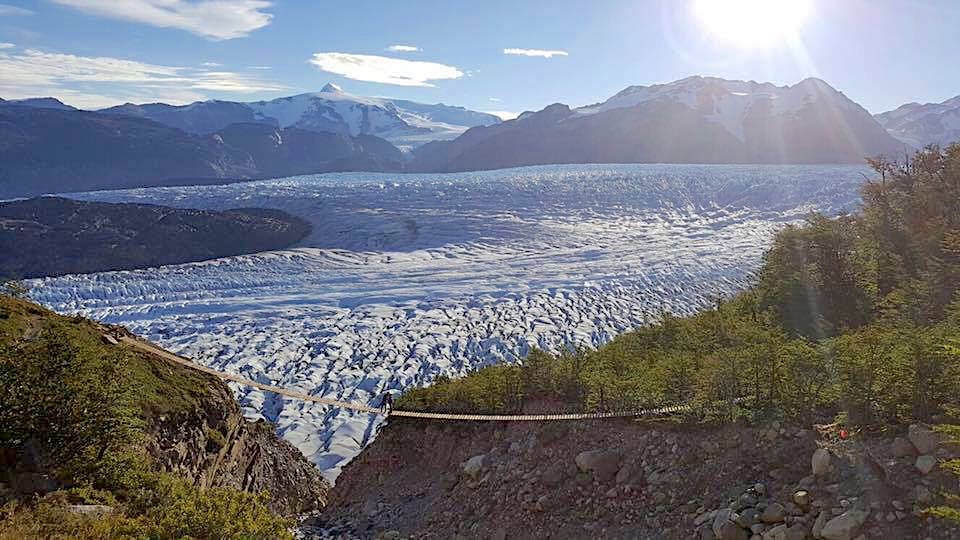 Like the prior two bridge sites, the third quebrada needed a bridge to improve the safety of both park rangers and hikers who cross it. And, like the first two bridge sites, construction of the bridge over the Third Quebrada posed special challenges. Located further out on the Circuit, construction materials had to be transported a greater distance. This 55 meter bridge length is even longer than the first two. The underground conditions at the bridge abutments required significant efforts to construct competent anchorages. We are excited and pleased to announce that in March 2017, thanks to the help of ConservationVIP volunteers and donors, this beautiful new bridge was completed.