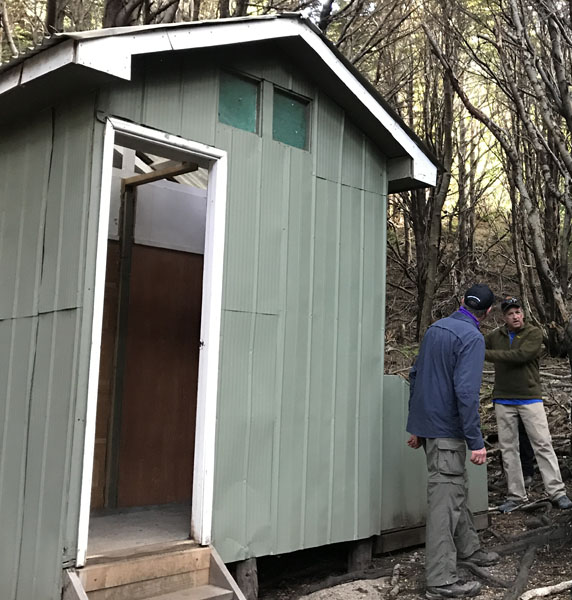 Disposing of human waste in an ecological manner has become a problem for parks where many people want to visit the backcountry. To protect the environment of one of our beloved destinations, ConservationVIP® initiated a project to deal with a problem that many people would rather not think about – human waste disposal.
Torres del Paine National Park in Patagonia, Chile was struggling with a growing human waste problem caused by an increase in visitors. The Park managers were searching for a sustainable system that would reduce both the amount of human waste and the cost of maintaining their backcountry facilities. ConservationVIP® knew the right person to help the Park rethink their approach to human waste disposal. Board member Garry Oye is a retired U.S. National Parks Division Chief for Wilderness. Garry understands the challenge of public lands management, and he had experience dealing with human waste in U.S. backcountry settings.
When there are only a few visitors in remote backcountry sites, Leave No Trace principles for human waste disposal are adequate. But that approach does not work in many of the world's Protected Areas, including the destinations which we support with our volunteer trips, because of the large numbers of visitors.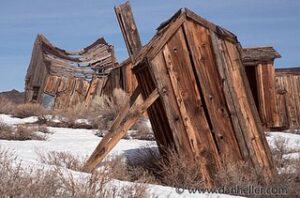 Traditional responses for human waste have included pit toilets, composting toilets and flush toilets. These alternatives are very difficult and expensive to maintain. And let's be honest, when they are not properly maintained, they become nasty, smelly sites which repel users, resulting in further environmental problems.
Garry approached the Torres del Paine National Park managers at CONAF (Corporación Nacional Forestal), and offered his help. He recommended a modern toilet unit which separates solid from liquid waste. Urine is diverted into a simple gravity-fed septic field (leach field). The solid waste is transferred, by means of an inclined conveyor belt, to a container behind the wall of the toilet building. The human solid waste is reduced by adding heat (plastic covering) and a small amount of water. These systems were studied intensively by Dr. Geoff Hill, director of ToiletTech Solutions, during his PhD on this topic and he found them to be dramatically more effective than conventional sawdust toilets and much less impactful than ground-water-polluting pit toilets. Since the completion of Dr. Hill's PhD in 2013, over 50 such urine diverting toilets have been installed and successfully operated in the USA and Canada at high use sites, including Mt. Rainier's Camp Muir which sees hundreds of visitors per day.
CONAF agreed to test the high-tech toilet, so in February of 2018, Garry visited the park and installed a waterless unit in one of the more popular backcountry destinations, Italian Camp. ConservationVIP provided the financial support, Torres del Paine Legacy Fund provided local logistics and transportation support, and Toilet Tech Solutions supplied an Ecodomeo toilet system.
To evaluate the effectiveness of the unit, CONAF rangers monitored use and reported on conditions. Garry visited the site in February 2019 and February 2020. After two years of use by backcountry visitors, it is clear the pilot project was successful and met the goal of reducing the residual solid waste to the lowest volume possible. CONAF is now working with NGOs Torres del Paine Legacy Fund and Do Good Shit to install two additional units within the Park.
Garry Oye visited with CONAF and MinSal (Ministry of Health) government officials in Santiago in March 2020. An effort is being formulated to purchase and install additional waterless toilets in Protected Areas and Parks in Chile's 16 Regions. This project serves as an example of how a small technical assistance effort can provide ideas and support for long-term sustainable environmental protection.
THANK YOU GARRY for a job WELL DONE!